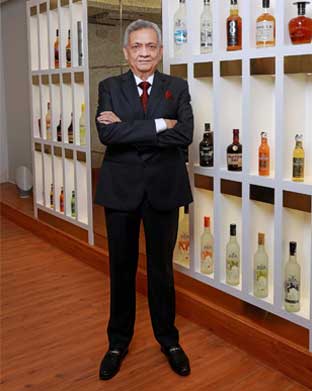 DR. LALIT KHAITAN
Chairman and Managing Director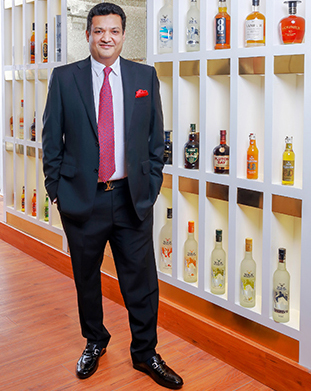 ABHISHEK KHAITAN
Managing Director
Who We Are
Radico Khaitan Limited (RKL) is one of the oldest and the largest manufacturers of Indian Made Foreign Liquor (IMFL) in India. Earlier known as Rampur Distillery, RKL commenced its operations in 1943, and over the years emerged as a major bulk spirits supplier and bottler to other spirit manufacturers.
Radico Khaitan Limited has come a long way in its exceptional journey of growth and brand creation to become one of the most admired liquor brands across India. It is one of the few companies in India to have developed its entire brand portfolio organically. With over 15 brands and their distinct variants, the rich history of 75 years continues to set the pace for today and shape the business outlook for tomorrow.
Radico Khaitan Limited is also one of the largest providers of branded IMFL to the Canteen Stores Department ("CSD"), which has significant business barriers to entry. The company has been successfully building its brand equity in international markets and currently exports its products to over 85 countries.
The Company currently has two distilleries- Rampur Distillery in Rampur (Uttar Pradesh) and Radico NV Distilleries Maharashtra Limited, a joint venture with RNV in Aurangabad (Maharashtra) in which Radico Khaitan Limited owns 36% equity. The company has a total capacity of over 157 million litres and operates 28 bottling units, spread across the country.
Business Today Magazine, a leading business magazine from the India Today Group listed Radico Khaitan Limited among top 500 in the list of India's most valuable companies.